Five years ago, Malala Yousafzai was listed among the most influential teenagers in the world. Her position is now contested by climate activist Greta Thunberg. Thankfully, they don't compete with each other for fame. They do, however, challenge assumptions about what can and cannot be done in politics. Especially by girls. Eurozine editorial.
Despite being a product of the '90s 'Girl Power' discourse myself, I've always been suspicious about the term 'girl' when applied to grown women. A girl, in my eyes, needs protection – and is entitled to protection from the vices of the world. And I don't mean they should be kept from getting involved in politics or knowing their own sexuality – much rather, that they should be shielded from the omnipresent discrimination and gender violence faced by women everywhere.
A girl is still forming and needs support to spread her wings without getting hurt. A woman, however, is an adult who deserves all the protection that any human being is entitled to, without unsolicited protection – which, at the end of the day, is simply limitation in disguise.
Now, that is easier said than done. Despite the huge developments of the past century, female leaders are still treated as a novelty, and the history of women is yet barely written or told. Even in the most advantaged societies, women are often forced to choose between career and family, and are constantly doubted and scapegoated in both. We are subjected to wage gaps and disadvantaged if we dare have children. With the current, conservative turn in public politics, our reproductive self-determination is again being restricted, and it can still be ridiculously hard to get help in the not-at-all rare case of falling victim to violence.
Suffering, it seems, is still a core part of the female reality.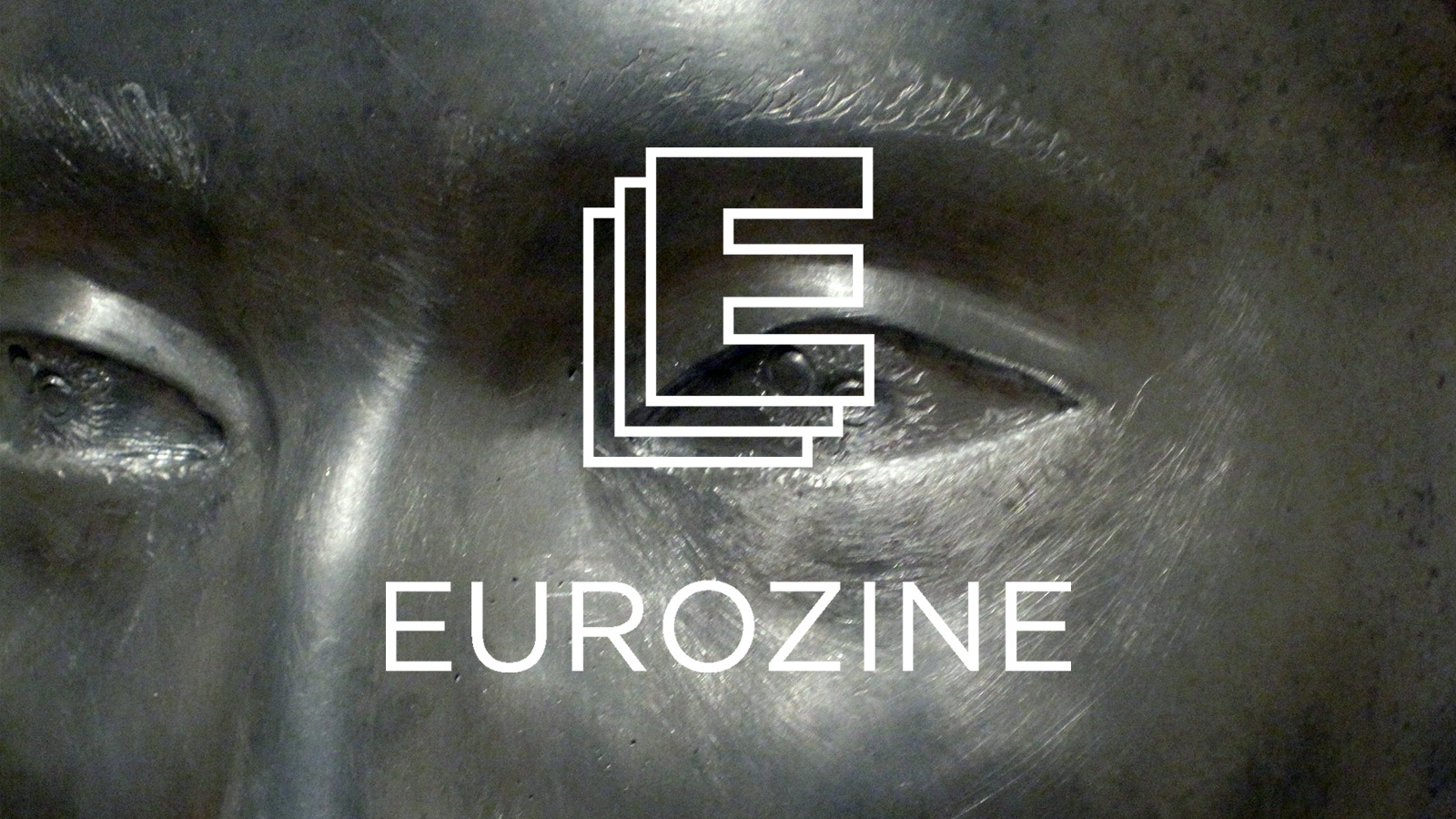 Girls receive substantially less education in a global comparison. Their representation is very often schematic and superficial, both in politics and in the media. From child marriages to subtler forms of restrictive gendered socialization, they face powerful regimes of repression, which sustain females' subordination, if not to husband, then to poverty.
Raising a girl brings a crippling fear to many of us, even in more fortunate societies. Judging from the vast body of trauma that women around me regularly sustain, as the result of gender violence, I often have a hard time letting my daughter go about her business and act independently. And I'm not even raising a teenager who has to walk a tightrope of commercial self-hate propaganda and date rape drugs. Well, not yet. Limiting her would harm her autonomy; letting go of her hand may lead to irrevocable injuries. There isn't a single decision or strategy that could rule out these ambiguities; some kind of damage is inevitable. This is not how I imagined being a grown woman.
In my magical thinking as a child, the difference between girls and women had a lot to do with volume: with women taking up space. I imagined adult women, much like my mother, conducting lives from the fortress of their voluminous dresses, among whose frills their girls could find protection and consolation after their excursions to exciting and often threatening worlds around them. In this pseudo-conservative fantasy, women were powerful governors of the lives they oversaw, and guardians of girls – sisterhood extended.
In the '90s, 'heroin chic' encouraged females to starve and reduce themselves in every possible way, including their voices. We were trained to be forever girls, that is, tamer and weaker than women. But this aggressive cultural campaign against female agency did not keep girls from leading the charge. In fact, they have become the unexpected forces of political change.
In early 2009 a Pakistani teenager risked her life to defy the Taliban's ban on girls' education in her region. Malala Yousafzai, then 11, decided to ignore the death threats she received as a blogger. A year later, while riding a school bus, she and two peers were shot multiple times. She barely survived. The result was an international outcry, including from Muslim clerics, who condemned the assassins and spoke up in favour of secondary education for girls. Yousafzai's activism and influence in campaigning for girls' education continues to this day and is felt worldwide. She was awarded with a Nobel Peace Prize in 2014, and listed among the most influential teenagers in the world.
A decade later, her position seems contested. A Swedish schoolgirl with a fierce look on her face recently addressed the UN in New York to demand substantial climate measures. Instead of pleading and raising awareness, she repeated in a threatening whisper: 'How dare you!' Greta Thunberg, initiator of a mass movement, has been attacked for her looks and the way she speaks (in a second language). But more importantly, her right to voice a political opinion has been questioned, both because of her age and because she is on the autism spectrum. Many argue that Thunberg is exploited, that she does not understand what she is doing – a time-honoured argument used to deny subordinated people their say in matters that concern them.
These back-handed attacks question whether children, girls, and people with neurological differences are entitled to have and to voice a political opinion. This is not sincere concern for the wellbeing of a fragile youth. These are attempts to invalidate a girl's mission – and that of millions of other children who have joined the Fridays For Future movement – to hold adults to a higher moral standard than they have set for themselves.
Thankfully, Yousafzai, Thunberg and many emerging young female leaders do not compete with each other for fame. They do, however, contest our superstitions about what can and cannot be done in politics. And yet, they still need protection – not from their own power, but from the vicious attacks to which they are subjected.
For the upcoming European Week of the Girl, Eurozine offers a few reads which may help girls navigate the treacherous swamps of international politics. Antonija Letinić looks into what media literacy should offer to youth growing up in an age of digital transformation and of political turmoil. Robert Brier asks why feminism was so dreaded by Soviet-era dissidents, Zsófia Lóránd revisits the legacy of Yugoslav women's movements, and Ayşe Durakbaşa surveys the history of feminism in Turkey. Layli Fouroudi examines what the Arab Spring brought for Tunisian women, and Yemisi Akinbobola analyses obstacles to female advancement in Nigeria, which forces women to constantly negotiate, assess, and to strategically choose which fights they can fight and which they have to let slide, for the sake of their security.
But the elders should not only talk, they also should listen. That is why this November, at the 30th European Meeting of Cultural Journals in Berlin, Helena Marschall of Fridays For Future, together with other organizers of mass protests in Europe, will discuss changes in protest culture and how a new politics can be brought about.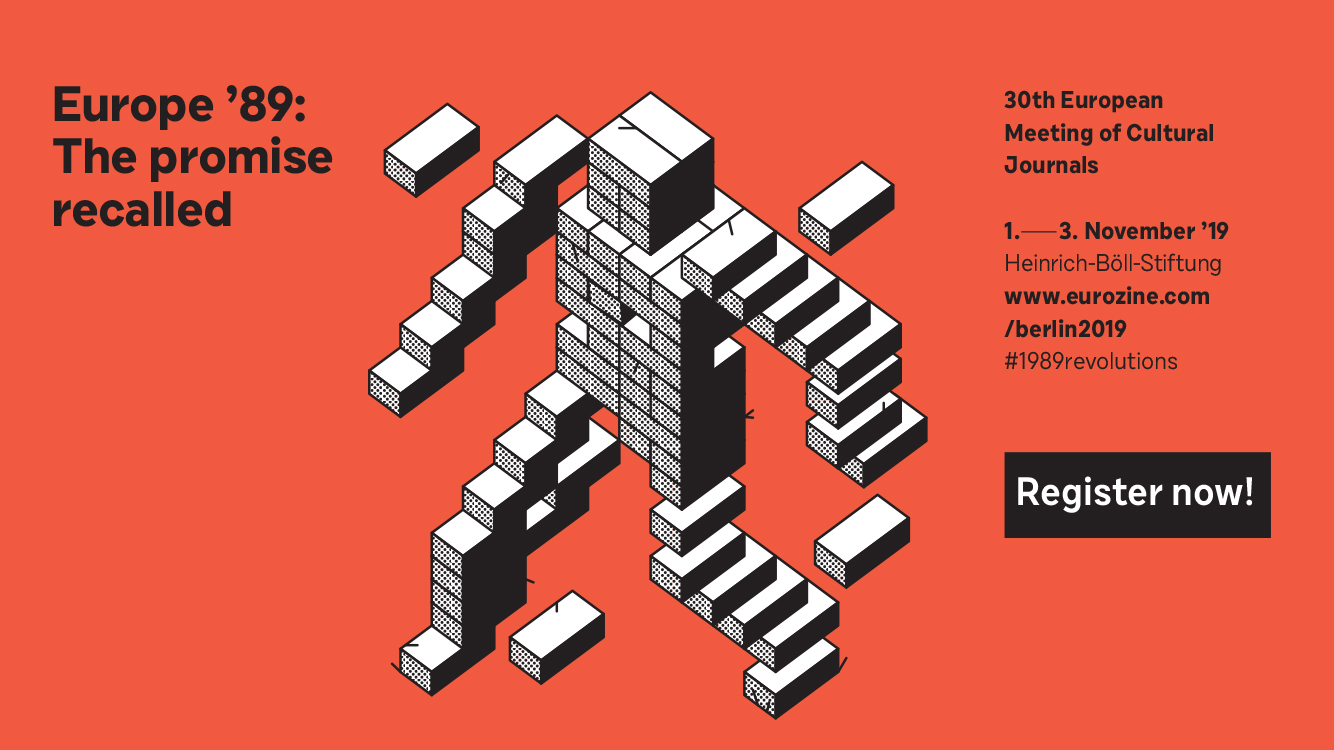 This editorial is part of Eurozine's 20/2019 newsletter. You can subscribe here to get the bi-weekly updates about latest publications and news on partner journals.